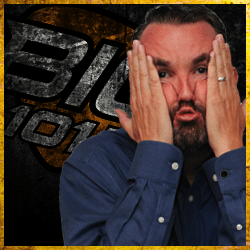 If you were a cartoon, which one would you be and why?
Scooby-Doo. Because every time he does something good, he gets a snack. Man I love snacks.
What is the weirdest thing you have ever eaten?
Back when I was partnered up with Steve Rooney, we took a little trip to Japan with some of the folks from Cannon Air Force Base. I was trying to be cool and agreed to eat eel. Don't ever do that. Seriously.
What do you do to have fun?
We like to take the RV and find new places. We really like to go up to Ruidoso. Perhaps to play a little cards. Perhaps to visit the shops. Perhaps to get away from it all. Perhaps all of the above.
Have you been told you look like someone famous? If so, who?
Rosie O'donnell. Also, Dr. Teeth from the Muppet's Mayhem Band.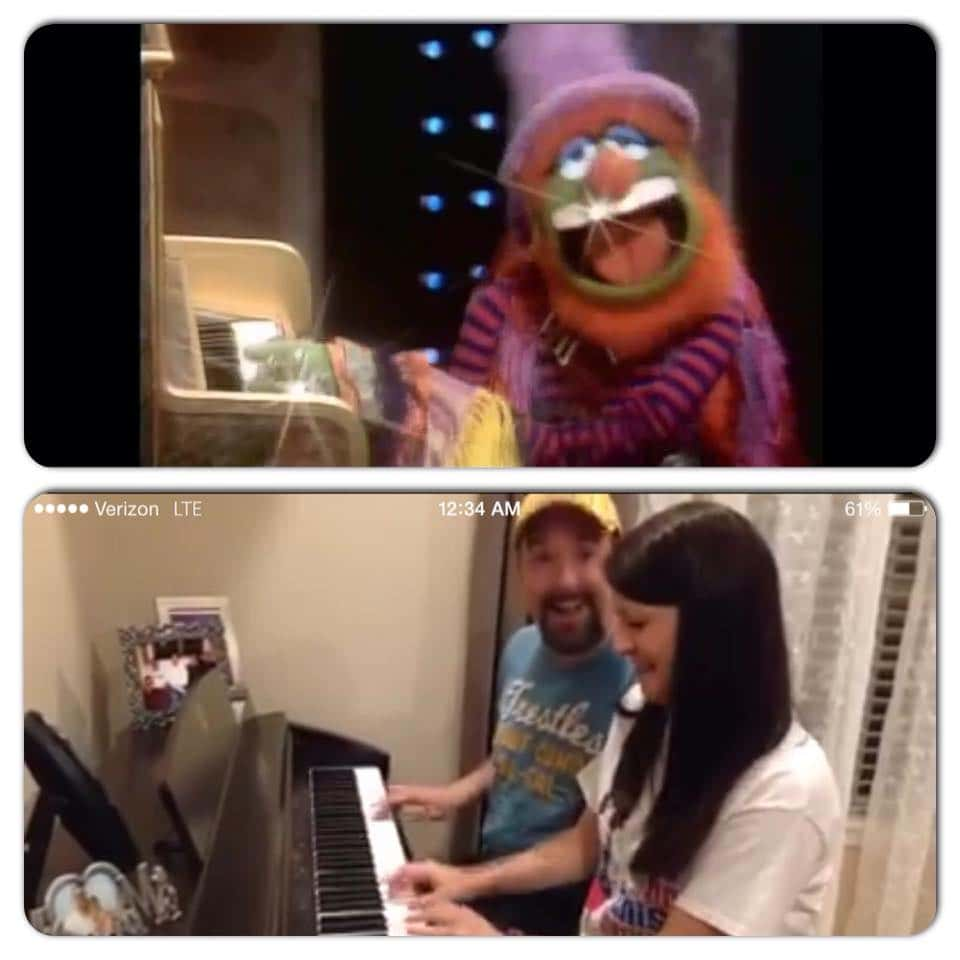 If you were to name one piece of clothing that describes you, what would you say?
An athletic supporter. Because people often say, "Duffy Moon….the guy is nuts".
If you were a superhero, what would your name and super power be?
The Buffet. My super power would be the ability to eat and eat and eat and NEVER gain weight. Not really sure how that would help people. I must be hungry.
What's one thing you do that other people find odd or silly?
I am one heck of a roller skater. Seriously.
What's the funniest pick up line you've ever heard?
If you were a fruit…you'd be a Fineapple.
If you were to write a book about yourself, what would be the title?
"Hey, remember that time…me neither".
Tell us something you hate doing. Why?
Putting the sheets on the bed. It always seems like we forget they are in the clothes dryer until we are right there, ready to climb into bed. Then, the realization hits that you have to MAKE the bed, first. Oh, that sinking feeling.
What's your biggest pet peeve?
When you go through the drive-thru for a drink, and they hand it to you with soda (or whatever beverage it is) running all down the cup. Grrrrrrrr.
What's the one thing, you can't live without?
My radio. (google LL Cool J, Can't Live Without My Radio, 1985, and this will make more sense)
As a child, what did you wish to become when you grew up?
I wanted to deliver babies. Don't laugh…it was a real dream of mine.
If you could have an unlimited supply of one thing, what would it be?
Energy. It's amazing what you can get done when you have tons of energy.
Who is your all time favorite Big artist?
I HATE THIS QUESTION. I hate it because I LOVE Classic Rock and I LOVE that you know the words to every song we play on Big 1015.  If I'm choosing one artist, though, it would be Eagles.  Those guys just knew how to make a hit record.